CREW Careers is the committee responsible for planning and executing a year-round outreach program to local high schools, colleges, and universities. Through professional panels, the anatomy of the deal program and special events we engage with the new generation of commercial real estate professionals. 

Anatomy of the Deal
 

The Anatomy of the Deal sub-committee of CREW Careers is a program aiming to showcase high-profile development projects in the Dallas commercial market, which are typically intertwined with the CREW Careers Development Competition. These videos showcase all players of the selected development, their roles on the project, and the collaborative interactions between parties that occur in the creation of these developments. Follow along to see how each career plays an important role within the anatomy of the deal.
UCREW - University Outreach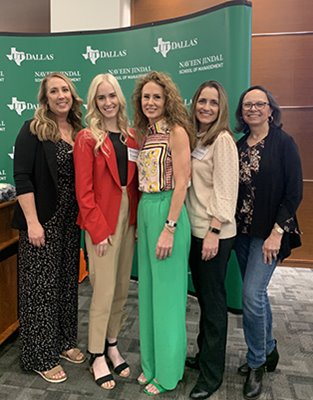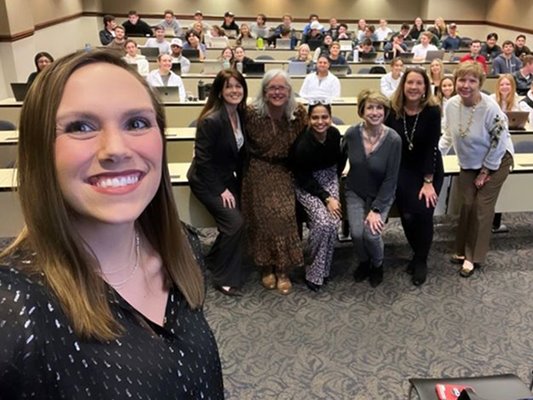 CREW Ambassadors
Purpose: To be the direct contact between the college/university or college preparatory school and CREW Careers.  To be a resource and aid their CRE learning or RE Club needs.  May coordinate career panels for class discussion, guide, review student resumes, etc.
 
The University of Texas at Arlington: Abha Biyani
Southern Methodist University: Cynthia Cowen
The University of Texas at Dallas: Shelly Maurer 
Paul Quinn: Open
Dallas College: Kirsten Evans
University of North Texas: Danielle Koontz
Texas A&M Commerce: Cathy Janke
Cristo Rey College Preparatory School: Jodie Flannery

Development Competition - High School Outreach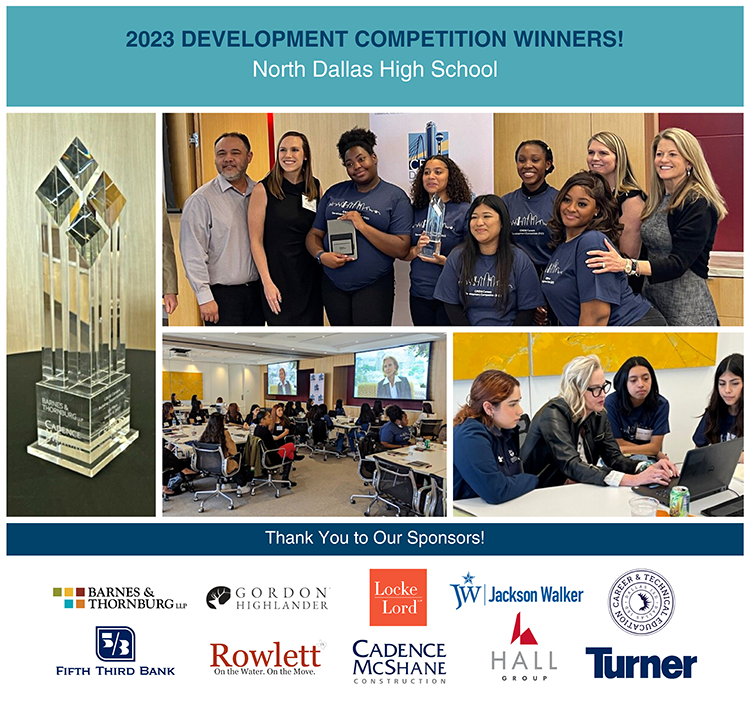 The CREW Careers Building Opportunities ® committee is responsible for planning and executing the annual outreach program with local high school girls, focusing on the fundamentals of commercial real estate and the career opportunities within the industry. This one-day event allows the participating girls to tour a commercial property through the eyes of a developer and then work as a team to present their redevelopment concept to a panel of judges.
Board Liaison